How To Take Off Nail Polish Without Nail Polish Remover
Removing the nail polish with the chemical removers can mess your nails with their reaction, so if you are habitual of applying and removing nail polish time by time, the solution you need is how to take off nail polish without nail polish remover.
Yes, it is possible to make this job done without using the chemical products. You won't believe about the possibility of vanishing nail polish with other ways too.
And especially if you are a nail polish addict or nail artist, using the remover daily in your nails can affect to health and beauty of the nails.
Other reasons why you should know to do it without remover:
In case you are out of remover
Your nails are reacted by overused of removers
Want to secure your expense from chemical removers
Etc!
You can gain lots of other benefits by using the alternate method we mentioned in this article!
So, all we and our content expect from you is:
To induce to the solutions, we mentioned below and secured them in your mind accordingly. You will get the methods in the easy to understand and precise form, so you can catch them and apply to your fingers to remove the nail polishes via effective alternative ways.
How to take off nail polish without nail polish remover:
Here's how to take off nail polish without nail polish remover:
Alcoholic products:
Look out to your cupboards or dressing table; you will undoubtedly have an item that consists of enough alcohol that can peel of your nail polish.
All because alcohol is adequate for taking off nail polishes!
So below we have mentioned numerous alcoholic products through which you can make your work done!
You need, Just perfume: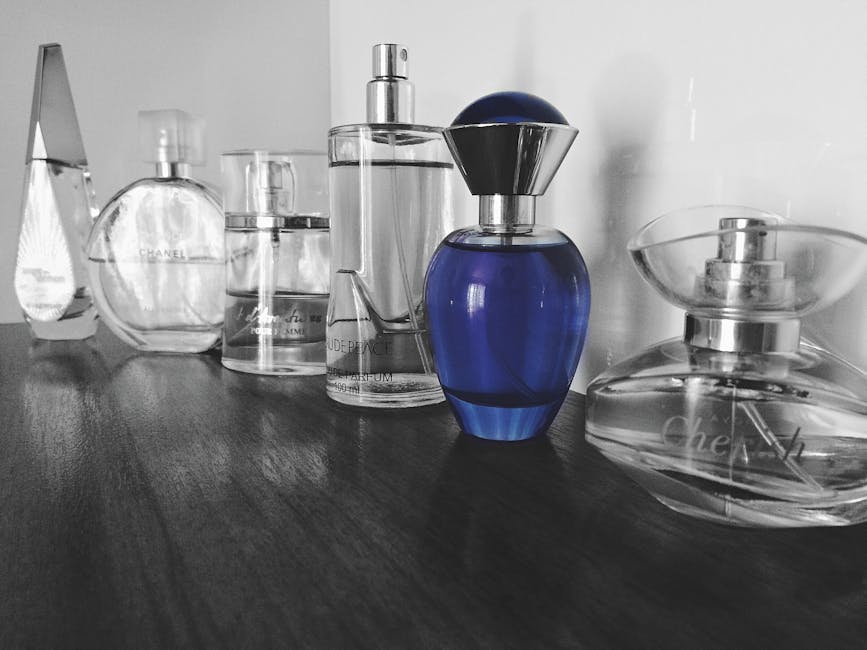 It's a ubiquitous personal product that can let your nail polish out from your desired nail!
The direction of the tip:
[alert type="info" icon-size="normal"]Just have a perfume or a body spray that includes alcohol in it, spay it to a piece of cotton, rub the cotton to your nails to peel off the polish. After removing the polish out of the nail, clean off your nails with any soap well[/alert]
Hairspray:
The chemical products especially the hairspray we use in our hairs possibly consist of enough amount of alcohol that can help you in removing of the nail art.
Way to use hairspray:
Before any action, check the ingredients of your hairspray to make sure if it's alcoholic or not. [alert type="info" icon-size="normal"]And then, add liquid of hairspray to a piece of cotton, apply it just like a remover by rubbing the nails well, wash your nails after finishing the removal process.[/alert]
To this end, hair sprays can alternatively be used without spending additional on removal products.
Or, know the ingredient of the products you have:
And if you find alcohol in any other body or daily life products, then feel free to use such body products on your nails for vanishing the nail polish off your nails. Only add them to the tissue paper or a cotton swab, and use them as a remover just like you do with the removers you were doing previously.
So to the end of all, we believe that you have gained the right use of alcohol for you and can efficiently use it for doing what you want to do to you.
Things to catch in mind: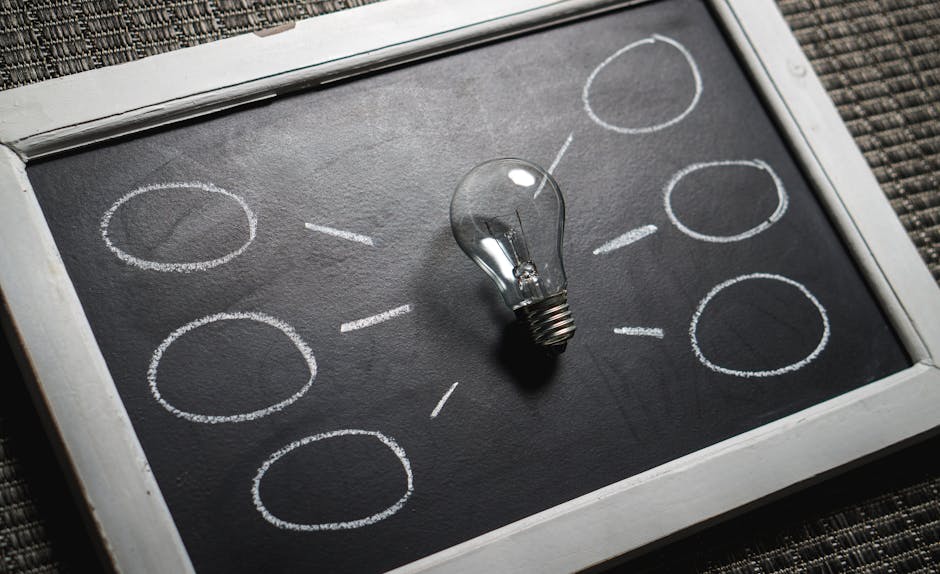 To make these products work for you, make yourself sure either that contains alcohol or not. Because Alcohol is the thing that is needed to clean off your nails from the polish.
Another thing, protect your skin from the products which are prohibited for internal use. Don't use alcohol of if is allergic to you.
Don't forget to wash off your hands correctly to avoid the fragrance and chemical in your hands.
The effectiveness of hot water:
Like we use high-temperature water for getting off the stubborn stains out from our clothes and dishes,
Using it for removing the nail polish can be a possible tip that you can do right at your home!
What you will need:
Just and only a bowl with hot water
The technique of using it:
Note: we recommend having hot water as much as you can bear for the better output. [alert type="info" icon-size="normal"]Soak the nails in the bowl for about 20 to 25 minutes of time. Heat water again when you feel it has gotten cooled. After the end of the period, use any piece of cloth or cotton to wipe off the polish.[/alert]
We can understand it's a more extended period, so choose the time when you are free or have a music setup when having this tip.
The high-temperature water will help in melting off the nail polish and forcing it to get off from your nails.
The juice of the lemon can also be added to the water to make the remedy more effective.
So you can have this tip when you got enough free time, the advice is usually used when a person is not in a rush for removing the nail polish.
White vinegar + lemon solution: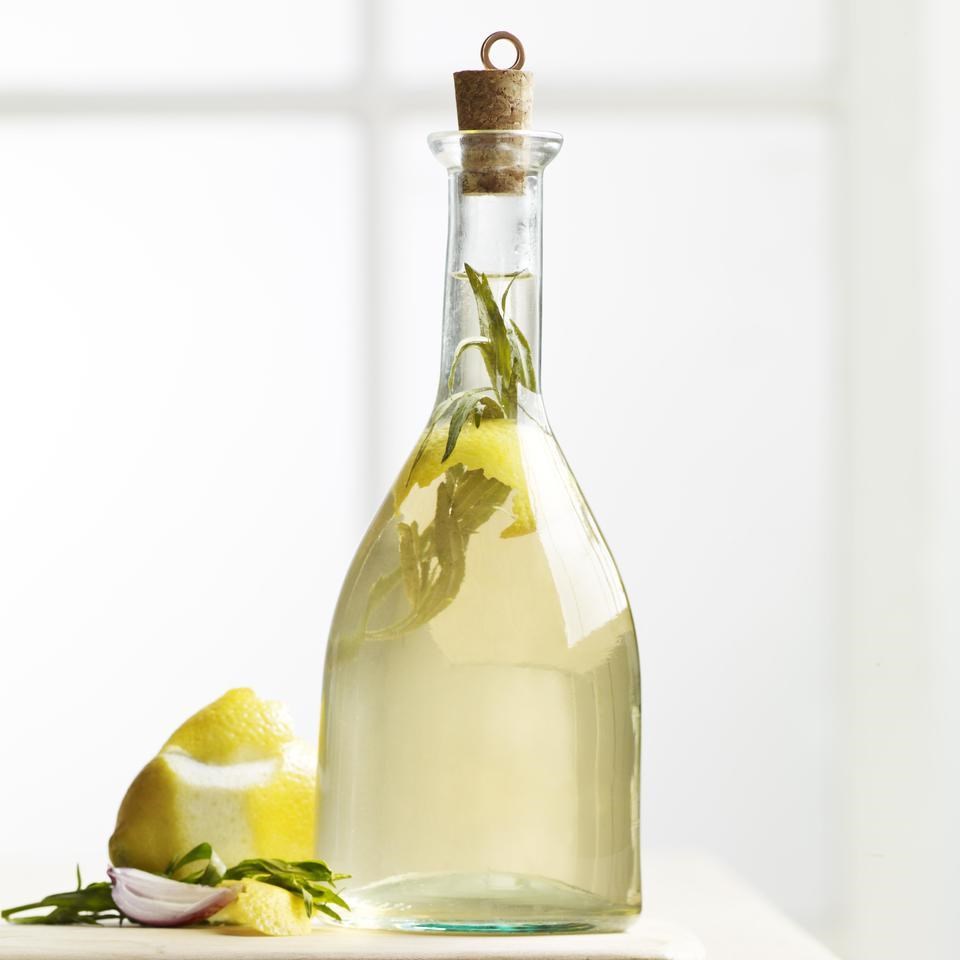 Firstly, vinegar is an acid which helps in wiping off several households stuck things. Secondly, lemon is a citric fruit that can too help you in your work!
So just like that, you can too remove your nail polish off your finger with white vinegar and lemon juice.
Things you need are:
Half lemon piece
One tablespoon white vinegar
Way to use this tip:
Squeeze the lemon into any container like a bowl.
Add the white vinegar and mix the make the solution.
Now, soak your nail which you want to make free of the polish for 10 minutes.
Use a piece of cotton or tissue paper to wipe off your nails.
The toothpaste tip: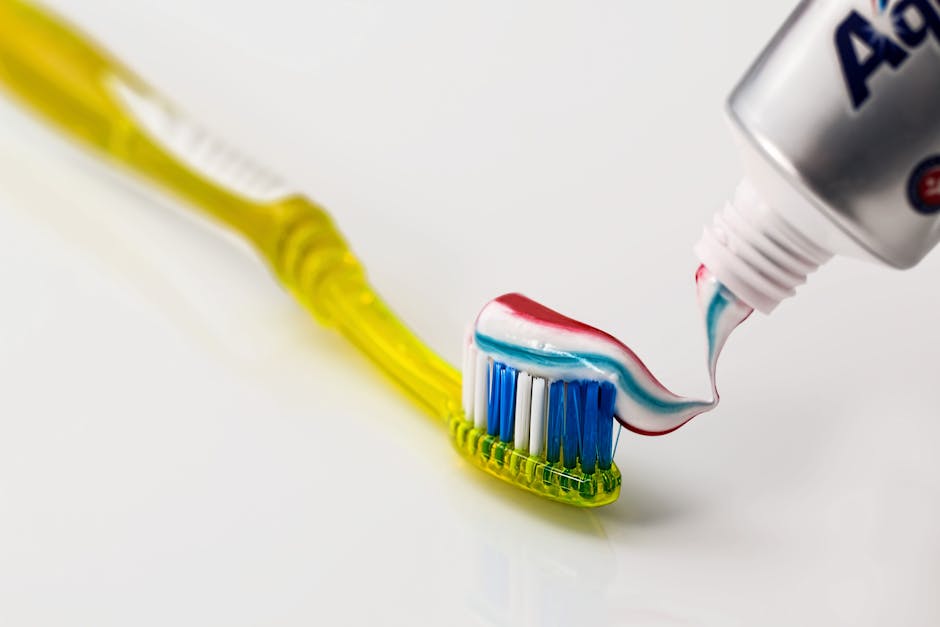 No need to search for any item, no need to prepare a lengthy remedy if you have toothpaste right at your home!
And there will hardly be a chance when you are short of it!
So, do nothing more, grab any of the toothpaste you have to start using it as a practical solution.
For the solution, you only have to:
Cover your targeted nail with the toothpaste well.
Scrub it with a paper towel or the piece of cotton.
You are done!
For more useful and powerful result, you can energize this tip by mixing the toothpaste with a minimal amount of baking soda and apply as we suggested above.
We recommend applying it more than once for the stubborn nail polishes.
So, this tip becomes easy to manage and almost cost-free to you to have nail polish remover out of your nails.
Take off using hydrogen peroxide: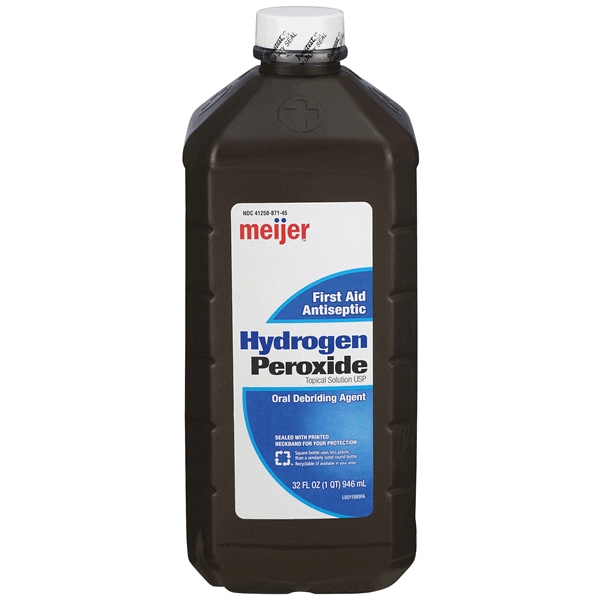 If you do not have this chemical to your place, if not, then you need to get it to remove your nail polish without using any other product.
The requirements are:
One cup of hot water
A half cup of hydrogen peroxide
Way to prepare solution:
Just mix both liquids into a bowl.
Soak your nails in the solution for about 10 minutes
After that, scrape your nails with a better tool well.
So, with this chemical, you can prepare your nail polish remover at your place without a bulky procedure.
The bonus use of hand sanitizer:
Next time when you use your sanitizer, don't think it just removes germs from your hands but is also capable of taking off the polish from your nails.
Grab a hand sanitizer; apply the liquid to the cotton swab, and rub your nails with the cotton.
It all ends here!
Yeah, with straightforward technique and a typical daily life product, you can make your duty done without spending on alternative products.
So, whenever you keep it in your pocket, stay in your mind that you are having a one plus one product for removing both the germs and the polish!
A smart solution for Glittery nail polishes: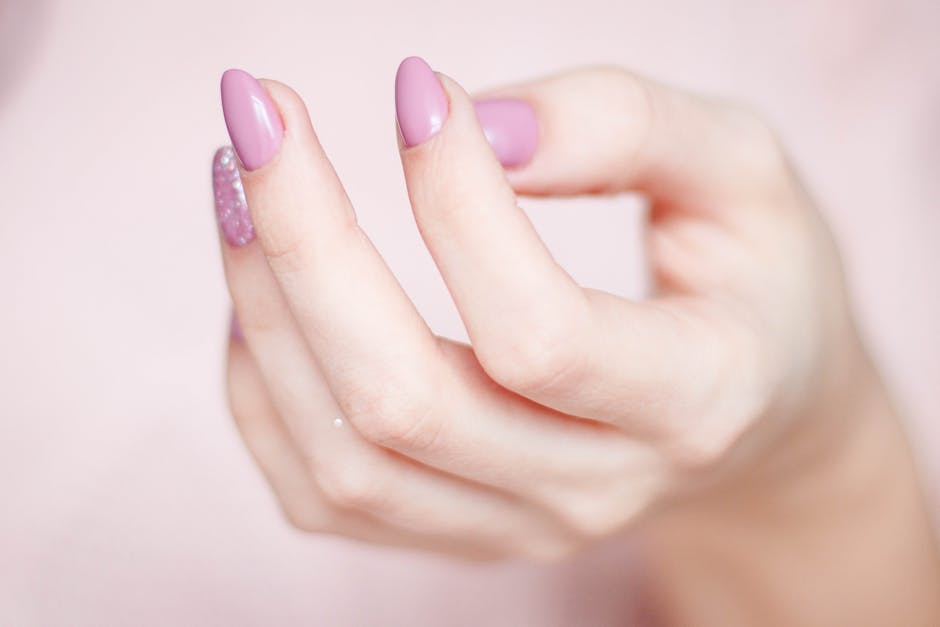 By making a pre-layer before applying the nail polish to your nails, you can quickly take it off without enormous effort and lengthy time.
All you are needed is to apply the prepared solution that will let you make your job done quickly and more effectively.
To prepare your base coat, you need:
Common glue
Any small bottle like of nail polish
The direction of the tip: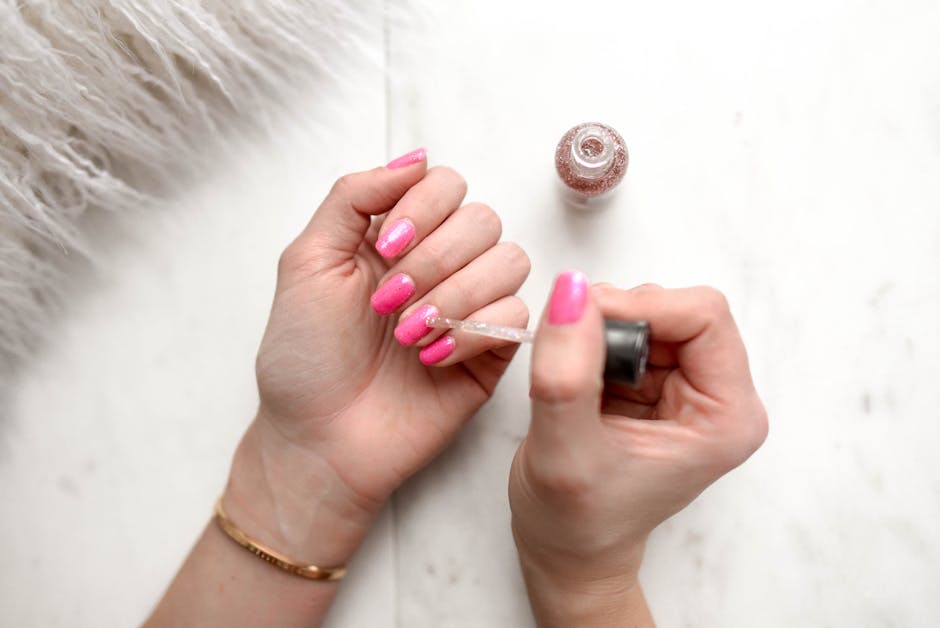 Fill the bottle with ¾ of glue.
Add water in that, and mix it well to prepare the solution.
Now apply the solution to your nails just like using the polish.
Let the coat be dried for about 5 minutes.
Now paint your nails with desired nail polish or glitter.
What this coat will do:
The glue will get hardened on your nails, and the nail polish will get stick to your glue coat.
In the result: your nail polish especially the glittery ones will be easily peeled off with slight actions and lesser time.
So, after applying the solution on nails: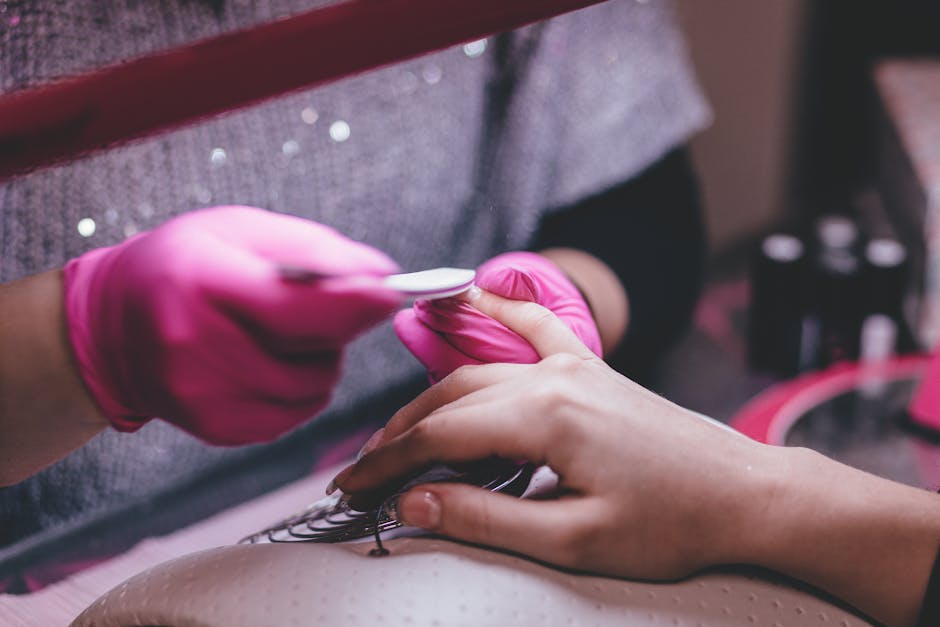 Your nails are powered with a practical solution that will let your nail polish be removed whenever you want. So now you can peel off your polish by just adding your nails in the warm water with some shampoo for some minutes.
Now, remove the polish with any tool like nail scratcher or any other item you have. Start peeling off from the lower area of nail first and then slowly move to the upper areas slightly.
This marvelous tip will help the person who removes and re-apply nail polish time by time and is a nail artist.
By preparing your glue coat, you can:
Can get rid of stubborn glitters and nail polishes.
Test nail polish again and again.
Can secure nails from chemical removers.
Can learn to be a nail artist by applying your design.
Can test & remove if the color matches to your nails or not.
You can remove polish even you haven't any remover.
[alert type="info" icon-size="normal"]To this end, you will not have to use any chemical remover for removing; all this tip will do is to let you get off your nail polish whenever and wherever you want without requiring lots of tools and products. We recommend to must try this solution, as it will assist you a lot in peeling of the polish in several situations.[/alert]
Time to care for your nails just at home: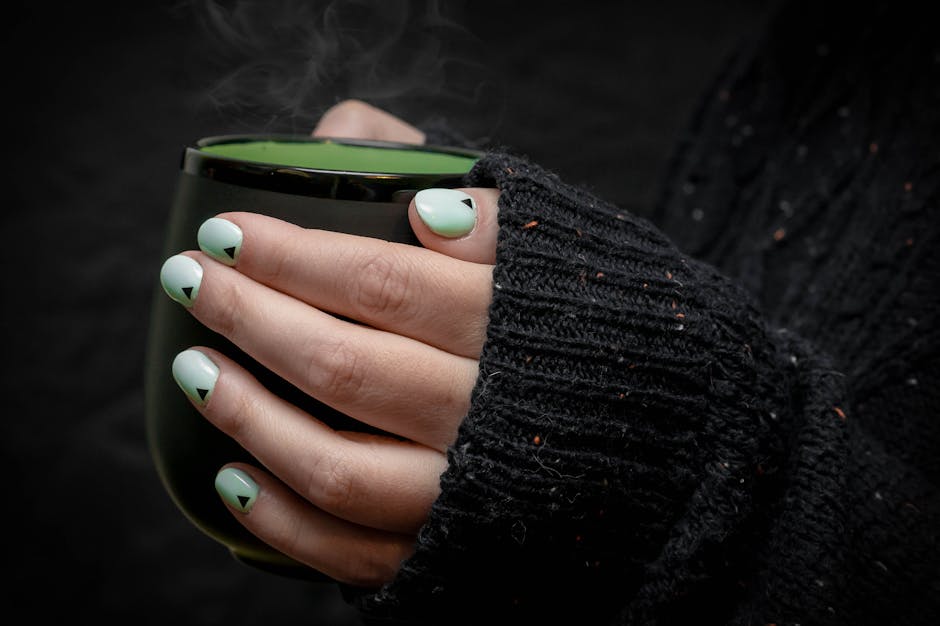 By securing some habits to your daily routine, you can fix and keep your nails out from the damage caused by the exceeded use of chemical removers.
So, to get healthy nails and protect their quality, give an eye to the tips and suggestions below:
Keep the nails cleaned: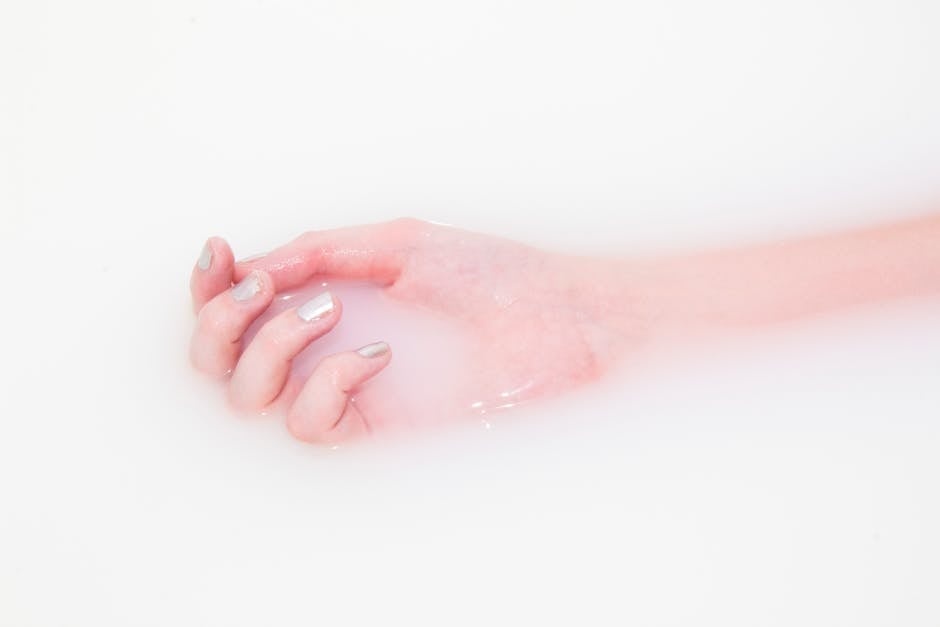 Put your nails in a bowl with shampoo at least once a week.
Use nail tools for cleaning the inner dirt from your nails to make them brighter and healthier.
You can also add Detol in warm water to free of the germs out from your nails.
Cream your nails: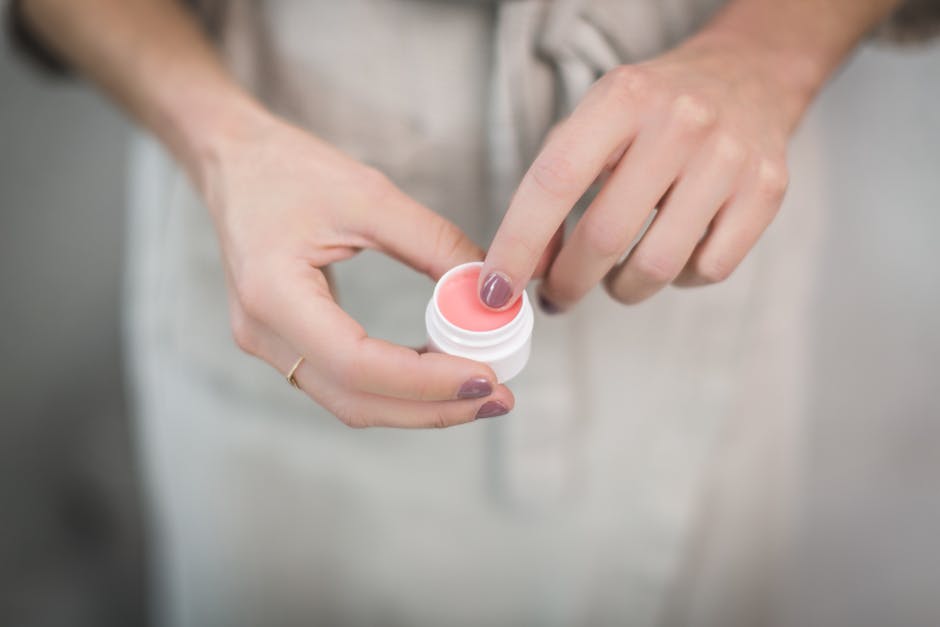 By applying a better and branded cream to your nails, you can secure your nails from getting dry and dead. So apply cream to your nails after every bath or mainly in the cold and dry seasons.
To this end, you can protect cuticles as well as your nails by habitually applying the cream on them.
Apply coconut oil to your nails: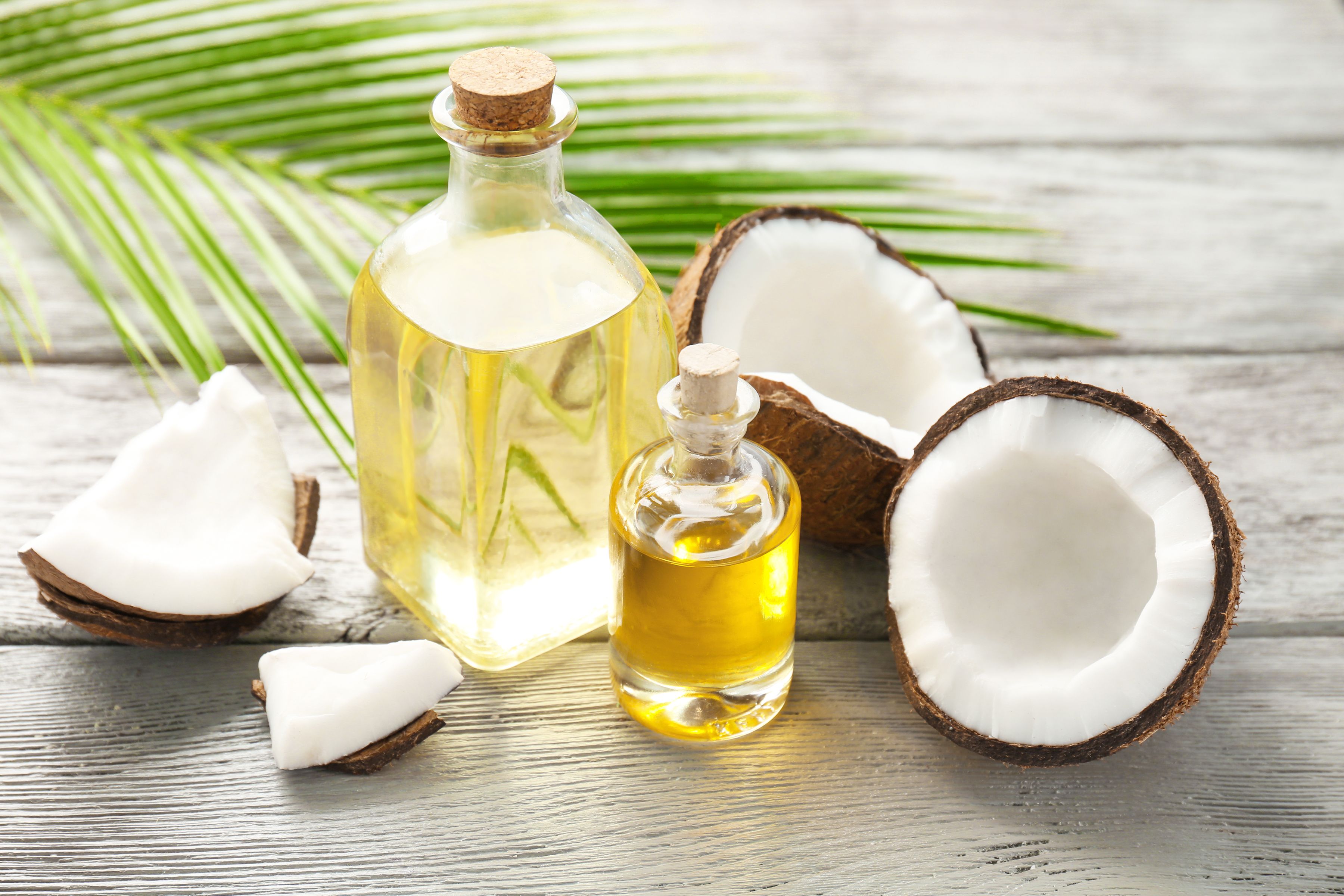 Doing this will assist you to keep your nails shiny and healthier. Coconut oil can protect the nails for fungal infections that can impair them badly. It is also active in moisturizing and strengthening cuticles that makes the nails healthier and stronger.
Conclusion:
We hope that the numerous easy to understand and straightforward tips and techniques for removing nail polish off your fingers has reduced your burden of using the chemical liquid again and again.
All they need is your right way of usage and the correct items we suggested for the tips.
So to the conclusion of all, we hope that you have obtained lots of knowledge about creating your own natural and low-cost remover right your home. Next time you won't have to worry if you are out of a nail polish remover.
We hope you got the way of how to take off nail polish without nail polish remover. 
If you have got any other tip(s) or question(s) in mind, please let us know by commenting below or by contacting us here.
Cheers!